This book is dedicated to the community of women musicians, audience members, record companies, producers, concert promoters, artists representatives, booking agents, distributors, festival crews, stage hands, filmmakers, poets, comics, writers, activists, and movers and shakers who had the courage to put forth a different kind of love song, and who sprouted a community that changed lives.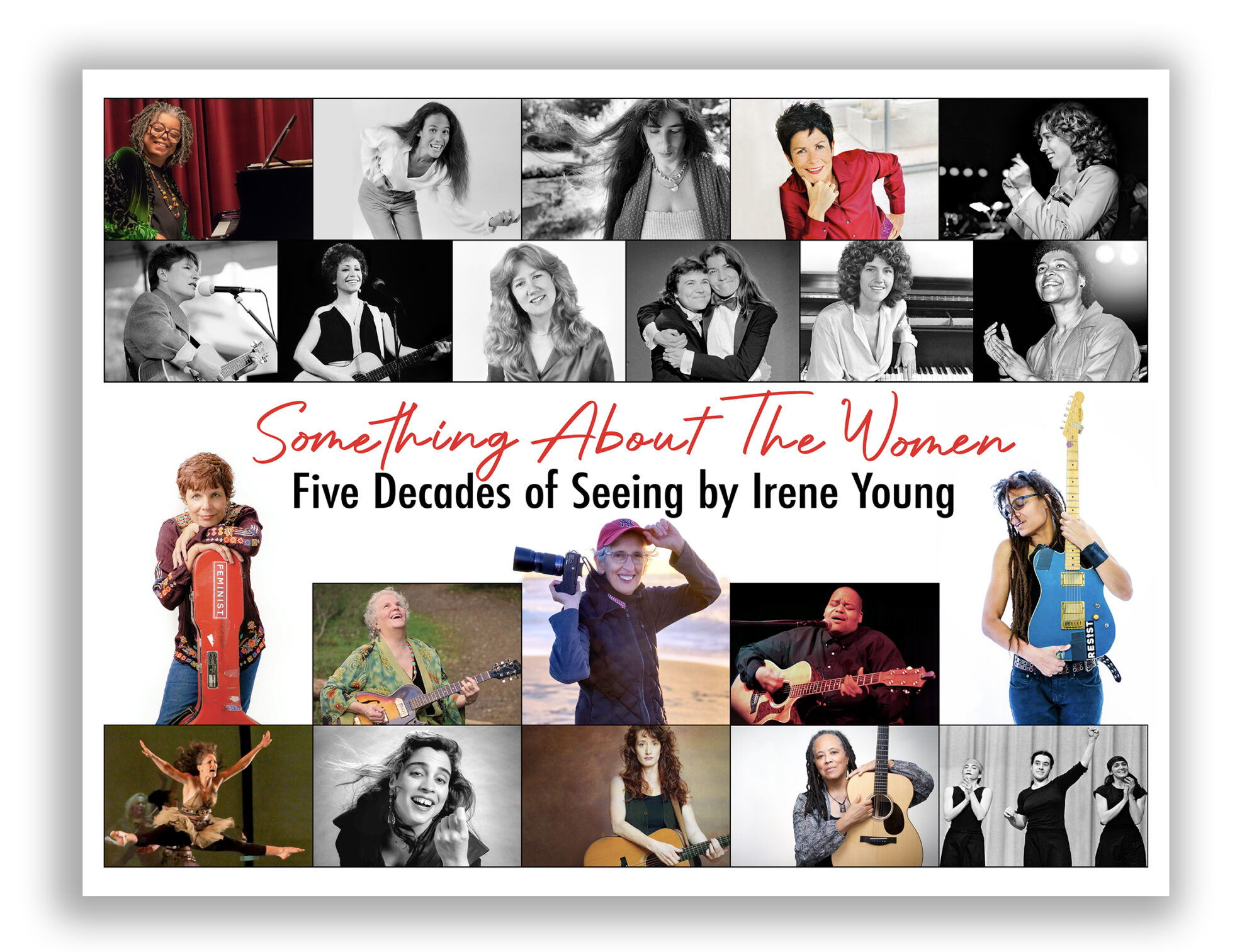 Photos through the years....
Janis Ian
Laurie Nyro
Cris Williamson
Meg Christian
Margie Adam
Alix Dobkin
Teresa Trull
June Millington
Ferron
Linda Tillery
Mary Watkins
Toshi Reagon
Skip The Needle
Billie Jean King
Ronnie Gilbert
Peggy Seeger
Indigo Girls
Judy Grahn
Katie Cash
Shelley Doty
The Deadly Nightshade
Alive!
Julie Wolf
Debbie Fier
Vicki Randle
Tret Fure
Dance Brigade
Ruthie Foster
Deidre McCalla
Dana Goldberg
Melanie DeMore
Sweet Honey
Amy Horowitz
Toshi Reagon
Barbara Higbie
Robin Flower
Nancy Vogl
Kate Clinton
Marga Gomez
Karen Williams
Crystal Matthews
Lucie Blue Tremblay
Dianne Davidson
Lisa Vogel
Blame Sally
Emma's Revolution
Terry Garthwaite
Jennifer Berezan
Susan Werner
Mary Gauthier
Patty Larkin
Cathy Fink
Marcy Marxer
Betsy Rose
Susan Werner
Mary Gauthier
Patty Larkin
Faith Nolan
Ellen Bass, poet
Sarah Elizabeth Bush
Pulitzer Finalist, Susan Griffin
And many more....
Something About The Women: Five Decades of Seeing by Irene Young. With Holly Near's blessing, since it is from the title of her well-know song. Current Informal Description: Over 400 pages of mostly musicians, but also, writers, poets, comics, dancers, healers, activists, movers and shakers... in and around our women centered communities. The book spans 1975-2023. It is less about me, and more about all of us, what we did, and are still doing, through our remarkable ability to create community.