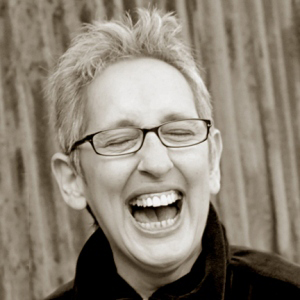 With 600 CD covers and thousands of promo photos to her credit, Irene Young is not your average photographer.
She was fortunate enough to start her career in the Folk City village music scene in New York City during the mid 70's and throughout the 80's, gaining her chops by photographing East Coast music notables like The Roches, Laura Nyro, Shawn Colvin, Suzanne Vega, Judy Collins, David Massengill, Frank Maya, Loudon Wainwright III, Lucy Kaplanski, Lili Anel, Ilene Weiss, Tom Paxton, John McCutcheon, Cathy Fink & Marcy Marxer, Anne Hills, Christine Lavin and countless others. West Coast record companies, Windham Hill, Olivia and Redwood started taking note, and eventually, she was lured to the beauty of the West Coast. Bi-Coastal at heart, she returned to NYC just before September 11, 2001, living for several years just 3 blocks from ground zero. She currently resides in The San Francisco Bay Area, and visits her family in Atlanta, GA, where she graduated from Cross Keys High School, and completed her Bachelor of Arts from The University of West Georgia. Of Greek descent, she grew up in the Greek town of Tarpon Springs, FL until age of 15, and it remains one of her favorite places on the planet.
Young's photographs have appeared in national and international publications too numerous to mention, including Us Magazine, Oprah Magazine, The New York Times, The SF Chronicle, The Washington Post, People Magazine, Rolling Stone, Guitar Player, and The Utne Reader. Her clients, also, too numerous to mention, include Warner Brothers, Columbia, Motown, Windham Hill, Narada, Virgin, Rounder, Red House, and Blix Street Records; Harper Collins, Fawcett, Doubleday, and Henry Holt and Company Publishers; Hewlett Packard, Panasonic, Paula Dorf Cosmetics, Bodymasters, and The World Cup Catalogue.
In addition to capturing still images of musicians, actors, writers, artists, and business principals for over thirty-five years, Young has produced videos and published a book of photographs. Her poetry has appeared in three anthologies. As a result of her 2005 battle with breast cancer, she produced the Glass Half Full CD, a compilation that benefited two breast cancer awareness/prevention organizations. In October 2015, Young produced a sold-out show at The Freight & Salvage in Berkeley which benefited the Breast Cancer Fund, a national organization based in San Francisco, focusing on cancer prevention.
Young has had four years of training at The Academy of Intuitive Arts. She says that her intuitive training has enabled her to be a better photographer, and having photographed thousands of people has sharpened her intuition. The bi-coastal photographer says, "The art of seeing does not start and stop with our eyes." Young has been a guest teacher at The San Francisco Art Institute, The School of Visual Arts in New York City, and Laney College in Oakland, CA.
In 2013 she was invited to present a 200 image digital retrospective for two Olivia Records cruises marking a 40 year anniversary for the record/travel company. The following year, her exhibit, FOR THE RECORD: Women Who Changed the World with Song, was exhibited at The Freight & Salvage in Berkeley, CA., and at the National Women's Music Festival in 2015. She is currently working on a retrospective for her general cross genre work in the indie music business. Young shoots video and stills as a house photographer at The Freight & Salvage, Berkeley's beloved music venue.